This post may contain affiliate links. That means if you purchase products that I have recommended, I may receive a small commission at no additional cost to you. This allows me to continue helping others find relief. I really appreciate your support. Please read my disclosure for more details. Thank you.
Legal Protection
One of the MOST IMPORTANT things you can do if you want to start blogging, create a website, build an online business to earn passive income, or make money online is to protect yourself LEGALLY!
Believe me, you do not want to start investing your time doing research, finding your niche, and getting started with a blog or website without legal templates.
Amira, A self Guru
Amira (A Self Guru) is a lawyer that has built an empire by creating easy-to-use legal templates for all of your online needs! Her prices are the best around and she even offers coaching for her clients.
Would you like to make Passive Income?
Her follow-up is fantastic, too! As you grow your business, you may want to become a six-figure blogger, right? She has everything you need to take your business to the next level like her Comprehensive Legal Bundle. If you want to start an LLC, guess who can help??? Amira has you covered there, too.
Becoming an Affiliate
Have you decided that you would like to start making money online? One of the best ways to make money online is by becoming an affiliate. Of course, she has a Legal Affiliate Agreement for you.

…."they were so easy to use and I can finally stop worrying about the legal side of things."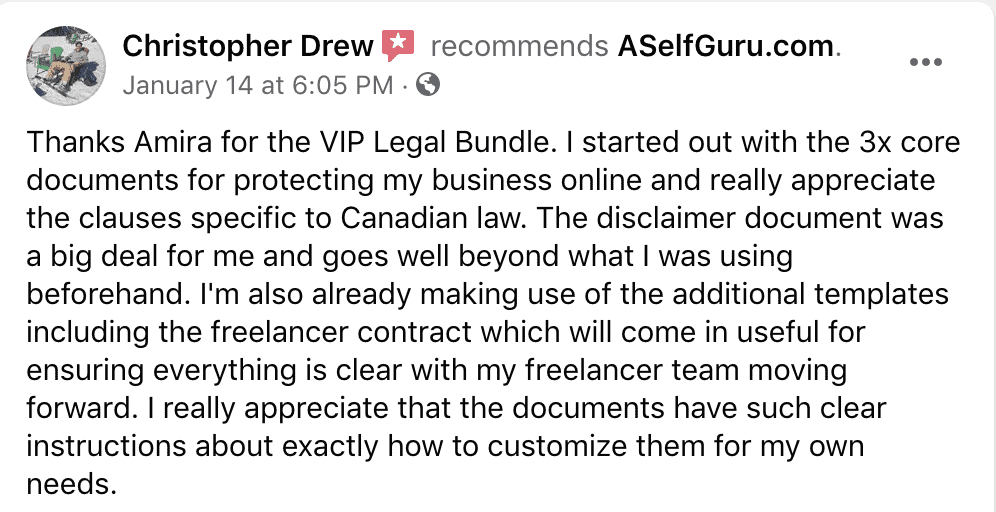 …."the documents have such clear instructions about exactly how to customize them for my own needs."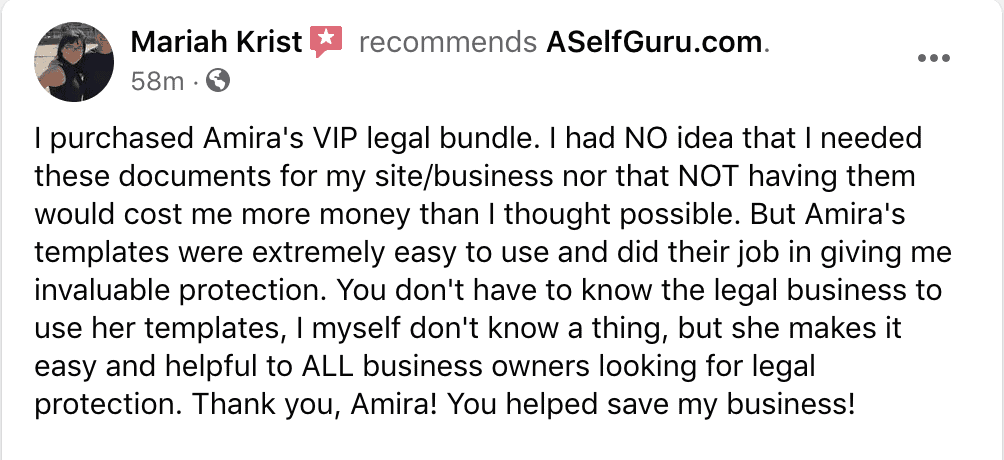 "… templates were extremely easy to use and did their job in giving me invaluable protection"